MEET:  Aisling, Founder of StudioTrésor.  
Originally from Ireland. In 2010, Aisling quit her corporate job in London to move to Paris. While learning French at La Sorbonne she bought a bike & a camera, started a blog and never looked back or put her camera down since. 
Aisling founded the studio based on a passion for creating beautiful images and content for brands. The studio evolved naturally and as a result of her work created for clients and partners alongside working on her blog. A vision she worked on over 2 years to finally come to life in 2019.
She has many years experience working with French brands in digital brand consultancy and photography (specialising in portrait, still-life, style and interior photography). 
She holds a BA in Communication Studies & a Master`s degree in Transnational Communications & Global Media from Goldsmith's College, University of London. She also holds a diploma in 'Cours de Civilisation Française from La Sorbonne University in Paris. Before launching her own consultancy business and blog TrésorParisien in Paris, Aisling worked in marketing and for creative advertising agencies in London.
When she has a free moment, she's  escaping to the south of France, Italy and Ireland with her husband and little girl. She loves to cook for her friends, cycle around Paris with her daughter, take a yoga class, run, play tennis, see an expo and chase the light for that photo.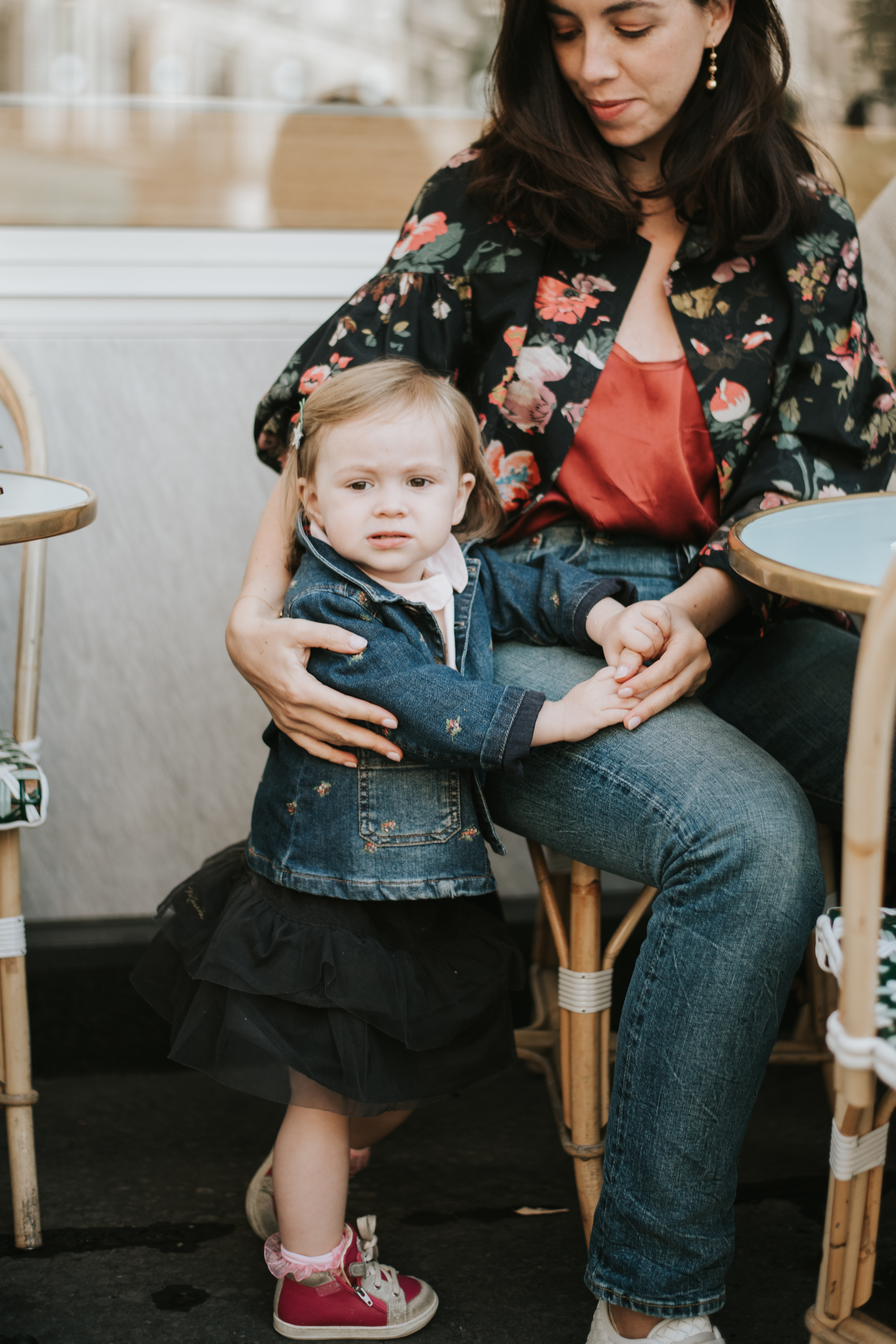 MEET: Merrit Koek, Designer for StudioTrésor
Originally from The Netherlands, Merrit had a  life long dream to live and work in Paris. In 2019 she made that dream a reality – packing her bags to embark on her journey as a fashion designer in Paris.
Merrit developed a sharp eye and signature style in design and illustration while studying a degree in fashion design at the prestigious school ArtEZ in Arnhem where she graduated cum laude. Her illustrations and images have captured quite a following on Instagram.
"Whether it's in fashion, photography, my illustrations or in graphic design; I'm always looking for a graphic element to create a chic modern feel to balance out my classic hand." MK.
Merrit contributes on art-direction, mood-board creation, illustration and design for the studio. When she's not designing, she's wandering the city, browsing the markets and brocantes, discovering new art galleries and exhibitions – thoroughly enjoying the city she now calls home.